IP PBX Configuration - miniSIPServer¶
MYVOIPAPP miniSIPServer is lightweight software easy-to-use PBX. miniSIPServer can run on Windows, Linux, Raspberry Pi o used from MYVOIPAPP cloud as a service.
SIP Trunk configuration instructions below apply to the following miniSIPServer versions:
V39 miniSIPServer MYVOIPAPP
Dynamic IP address¶

Figure 8.1 miniSIPServer - dynamic IP address.
For outbound calls from miniSIPServer to GoTrunk SIP Credentials (SIP username and password) authentication is used.

For inbound calls to one of Telephone Numbers on your GoTrunk account to work miniSIPServer needs to Register with GoTrunk service (and periodically refresh registration in case IP address changes). Calls will be sent to IP address which was sent in the most recent miniSIPServer Registration. Since the calls will be coming from known IP address of SIP Trunking service (q.x.y.z in our example above) miniSIPServer will accept them without requiring any further authentication.
To configure miniSIPServer server to work with GoTrunk SIP Trunk using SIP Credentials authentication the following changes are required: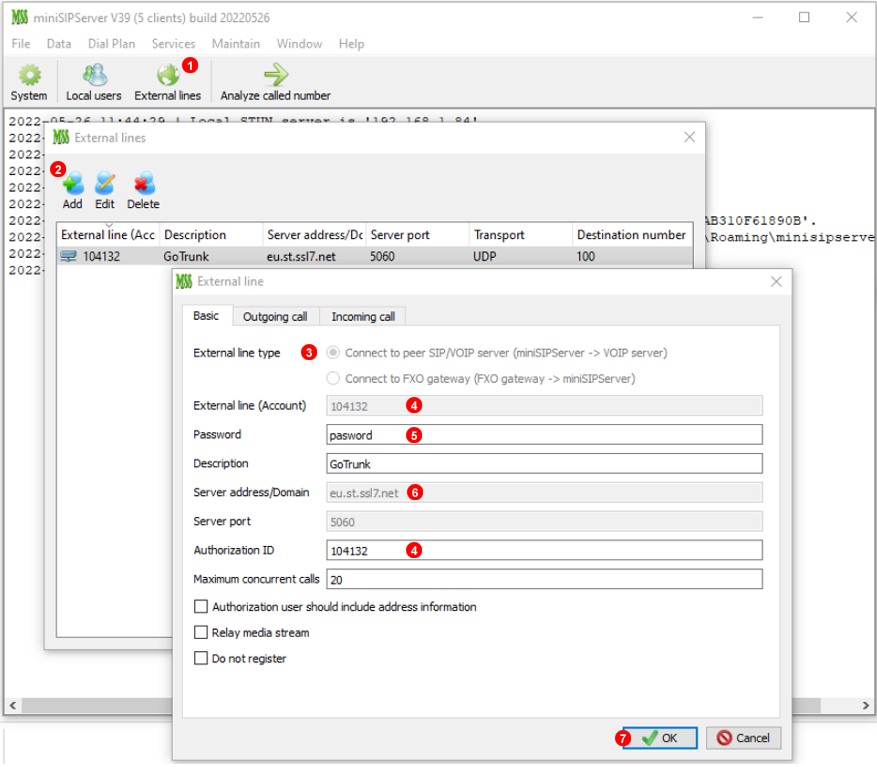 Figure 8.2 miniSIPServer add SIP Trunk - dynamic IP address.
Follow steps below to add SIP Trunk:
Click button External Lines from top menu.
Click Add button from new window top toolbar.
Select Connect to peer SIP/VOIP server.
Enter your Outbound SIP Username into field "External Line (Account)" and "Authorization ID".
Enter your Outbound SIP Password into field "Password".
Enter eu.st.ssl7.net (for Europe POP) into "Registar/Server/Gateway Hostname or IP" (or amn.st.ssl7.net to use North America POP).
Click "OK" button.
If the external line success to connect to GoTrunk, the icon of the external line should be grey and without cross flag.
Outbound and Inbound Routing¶
For outbound calling miniSIPserver use 9 prefix for break out. So you only need to dial 9 followed by number you would like to reach on international format. For example dial 900442034329230to reach GoTrunk support line. Note miniSIPserver also allows to customize dialling plan, please refer to myvoipapp manuals.
By default miniSIPserver route calls to Automatic Attendant. You may adjust this from External line (1) edit GoTrunk setup (2) from incoming calls(3) tab set and desired destination (4). See image below: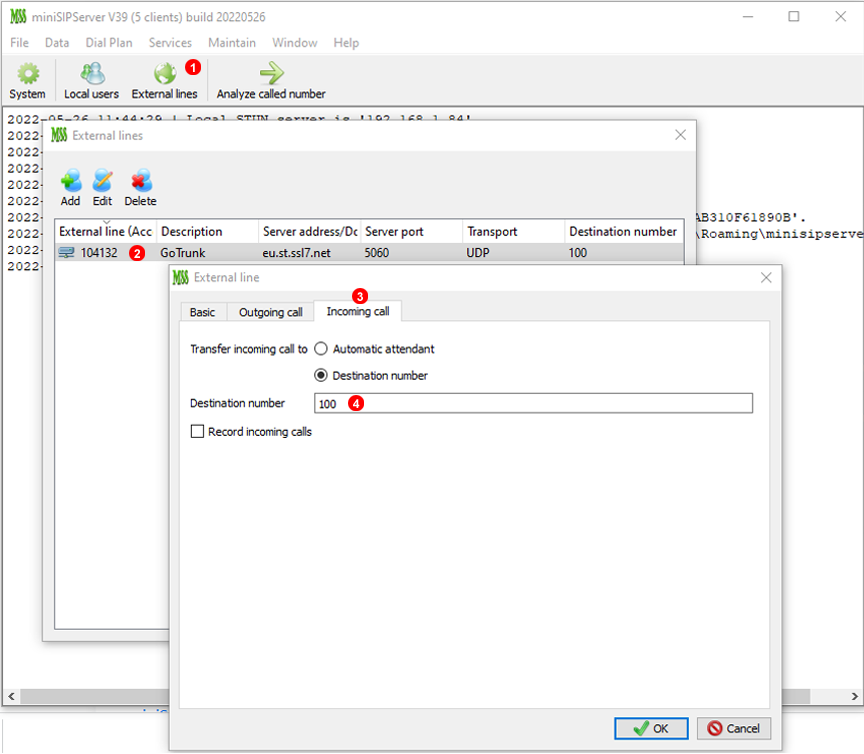 Figure 8.3 miniSIPServer Inbound routes.