10. Billing
Provides details of Basket Items, Upcoming Bills and Invoices.
NOTE: Details filled in under Billing Profile will appear on all Invoices.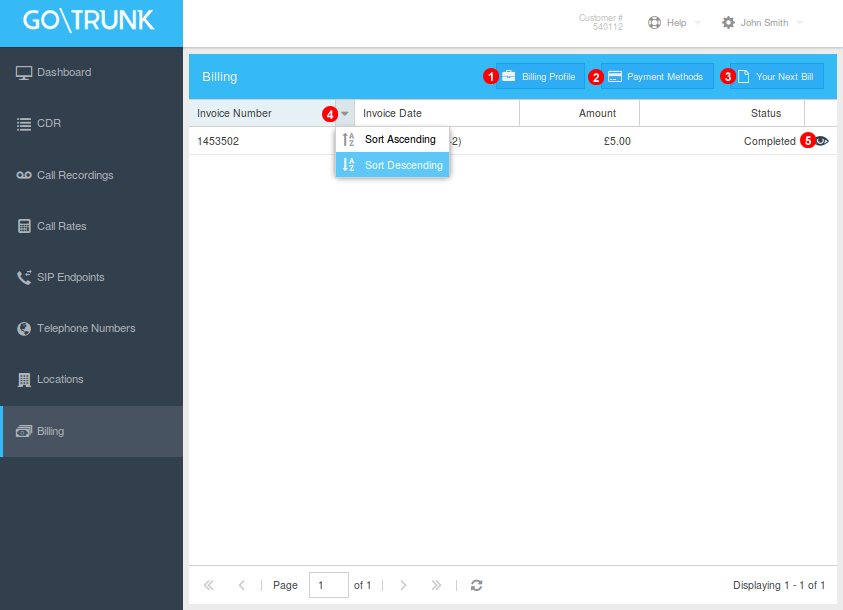 Figure 11.1 Billing Menu
Fill in Billing details used on Invoices and for VAT.
Select Payment Methods either Debit/Credit card or Bank Transfer.
Displays details of upcoming bills along with next billing date.
Sort and Filter Invoices.
Provides more details of invoice along with download option.
Account Profile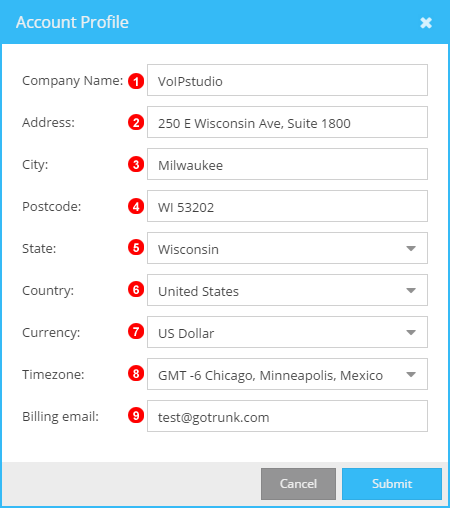 Figure 11.2 Account Profile
2. 3. 4. 5. 6. 7. 8. 9.
Payment Methods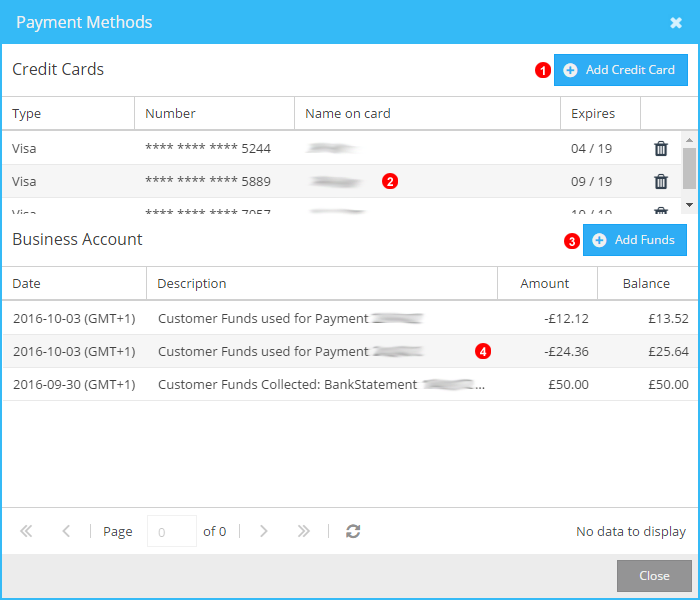 Figure 11.3 Payment Methods
1. 2. 3. 4.
Add Credit Card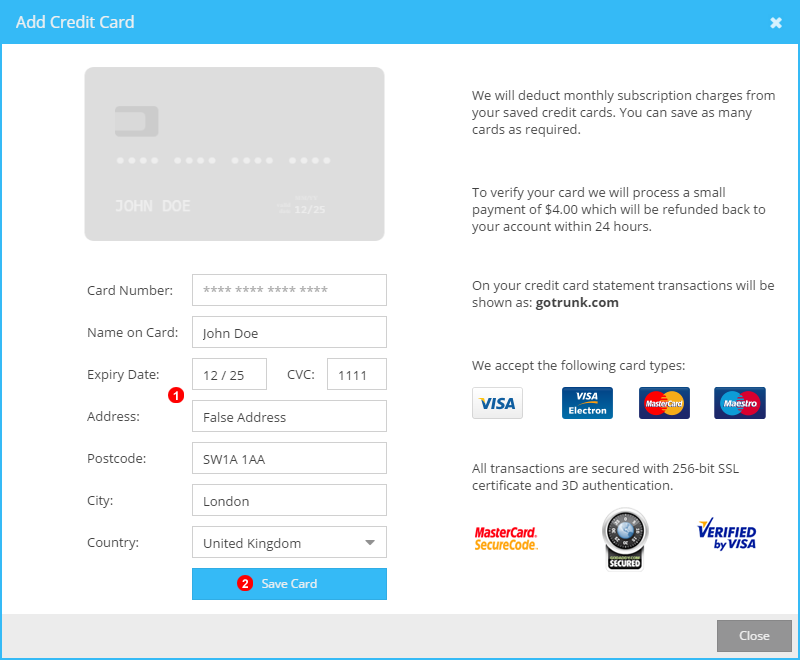 Figure 11.4 Add Credit Card
1. 2.
Add Funds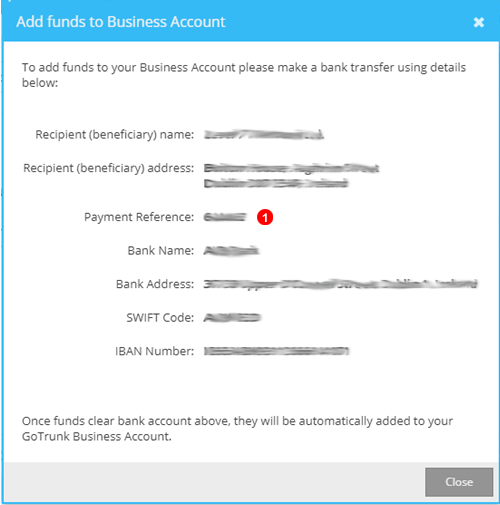 Figure 11.5 Add Funds
1.